Originally a script for a video review, so some parts may stick out and, without visual aids, I recommend having played the game already! Note: this is for the original Tales of Symphonia, so if anything changed in the re-release, I haven't touched on it here.
Quick links to other entries:
Intro
Part 2
Part 3
Part 4
Part 5
—
—
—
The story in Tales of Symphonia, especially early on, aims toward old-school RPG fans. People who value originality above all may not like it too much, but some of us live for this kind of thing. For the most part, it's a fun and lighthearted fantasy story–and like with so much classical fantasy (see the Silver Age of comics, Dragonball Z), the story is a little silly (see Batman: The Brave and the Bold, original Dragonball), a little cheesy (Star Wars, Sailor Moon), and even a little self-contradicting, but that's the beauty of it and it has a big heart in the right place.
If you want to jump on the emotional roller coaster, though, you'll need to play the game yourself. I'm only here to make fun of what I love. To get 100% completion, you need to finish this game at least three times—and I did that and started noticing certain… things. I'll take them in the order they come up.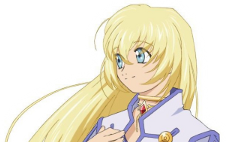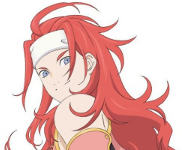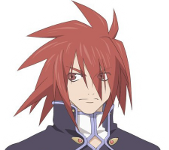 the three mandatory best friends for 100% completion
—
—
—
1) Colette Brunel Who Now?

It seems like the writers had no idea what to do with Colette's character. I'm not saying I don't like her! I like her a lot, but we'll talk about that later. I'm just saying it seems they wanted to make their heroine appeal to everybody, so they gave her every character trait they could think of even when they conflict with each other. You can tell in the first few minutes if you look for it. Let's go to examples!