As I said last week, here we go! Let's show off the talents of everyone on Team Jelly Paladin in one post. :D Going in chronological order of when they joined the party, first up is something new from Flora. It's not actually going to be in the game (probably), but it's my profile picture for the upcoming Team page!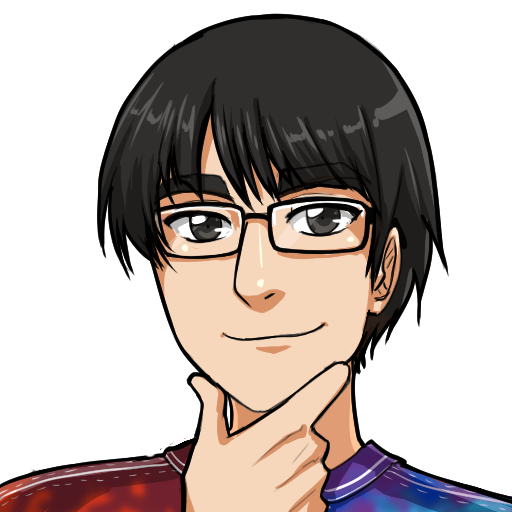 Yes, as it turns out, the clothes I wear in my own life are in fact as colorful as the crazy rainbow character designs I've pushed Flora toward. :P That Team page will be coming soon, but for now let's move on to Becca!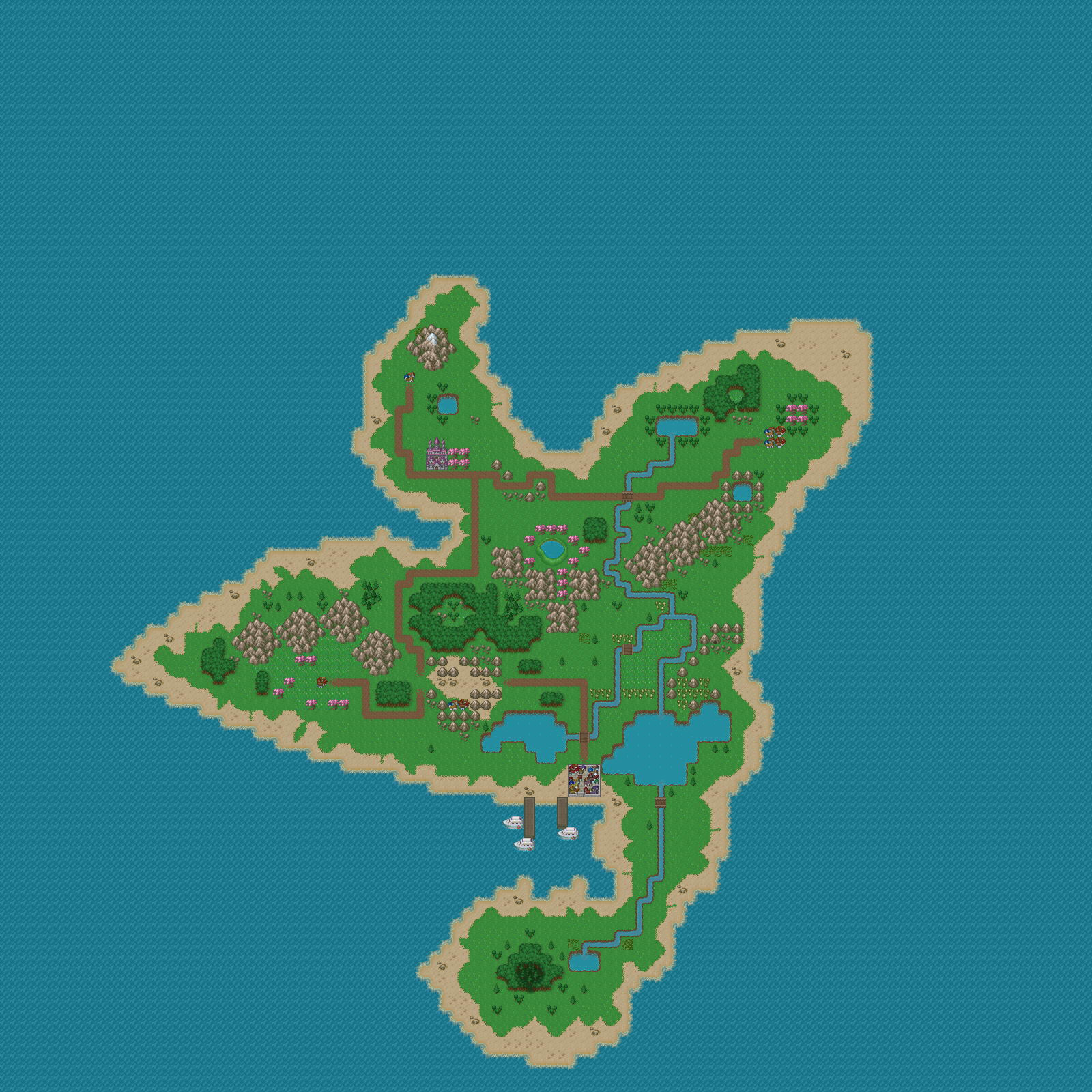 Here's my current work in progress of the continent of Miharu! It's looking loads better than a couple weeks back, naturally, but I'm still shuffling things around and considering what I can do with layouts.
Oh, by the way, the water tiles are animated too. =)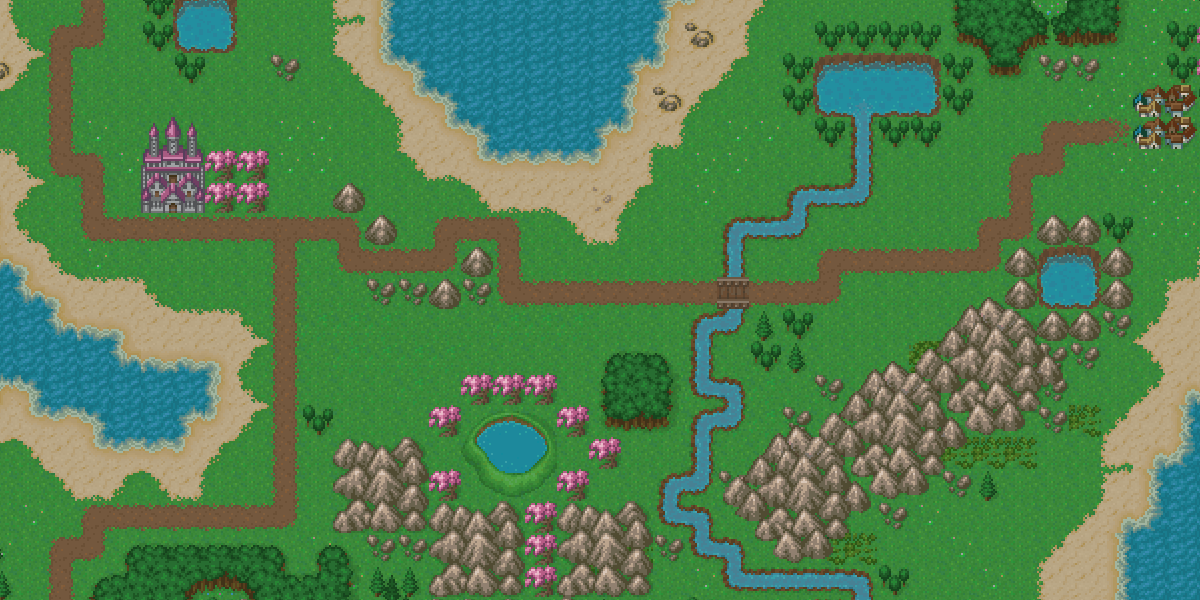 Now I can actually screencap this stuff courtesy of 1) ScreenToGif and 2) an update to Tiled. Actually, that update happened almost a year ago, but I didn't realize that Tiled—at least for now—doesn't notify when updates are available. Whatever the case, it's a great program and I'll probably have to add a Tools page too so I can give credit to all the excellent software I've been using.
Third up is the Tango sprite sheet I mentioned last week, coming from Alex: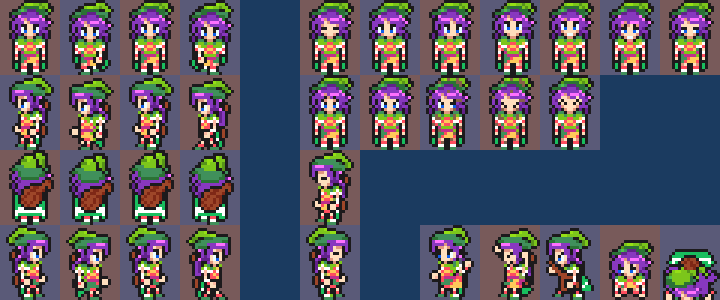 I spent a lot of time getting the continent ready as well as some other things yet to mention this post, so showing off his walking animation will have to wait for next week. Besides, who cares about a male protagonist in this female-heavy universe anyway? :P
(I'm kidding. Tango actually has an extremely meaningful role! It's not a coincidence that he's in the top row of my early character profiles group shot.)
Last up is Liz! But how can I do this when her newest art is technically a spoiler? Ah, I know. We'll do it Pokémon style!
Who's that Pokémon?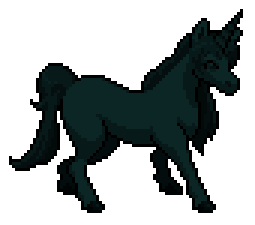 I'll give an additional hint with washed-out colors: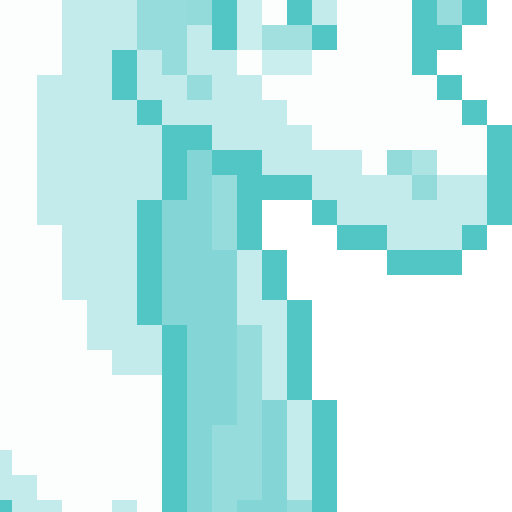 Wish I could show this mysterious creature off in its full-color glory since it turned out beautifully, but I just can't give away spoilers! Look forward to another amazing creature that I can actually show coming soon, though. :D
That's it for this week, shining a little spotlight on everyone. I don't anticipate having much if anything to show off next week since family events are going to occupy the upcoming Wednesday, Thursday, and Saturday, but you never know what might be in store.